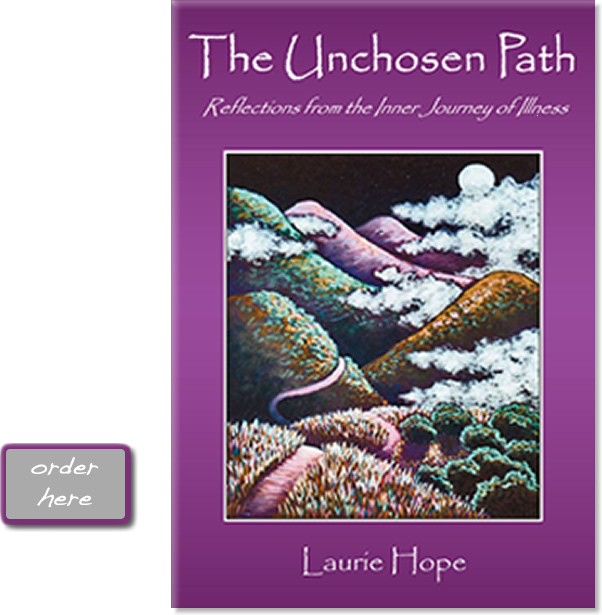 Click HERE for the  e-BOOK edition — now an Amazon Bestseller!!!
How can we keep our hearts open in the midst of the innumerable losses and great suffering that we face as we live with chronic illness and pain? Illness challenges our lifestyles, emotional stability, relationships, and our sense of identity and purpose. It can also lead us to reprioritize our lives and decide what really matters. Through exploring the connections between our bodies, feelings, beliefs, and spirit, we gain insight into the nature of our suffering and develop greater compassion.
The Unchosen Path explores specific issues common to people who live with chronic illness. Short excerpts from interviews, personal journals, and writings from a variety of authors share what they have learned and what brings them healing. These personal reflections are touchingly honest, thoughtful, courageous, and wise. Their stories can help us feel uplifted and less alone. In these readings you will find that the path of illness, though arduous, can be a rich and honorable one.
Send Laurie an email:
~