---

Sandtray is a therapeutic tool for self expression and healing. You are invited to choose from a wide selection of miniature symbolic objects, from the ordinary to the magical, and arrange them in a large box of sand. The scene that is created becomes an external representation of your internal experience.
---

Hypnotherapy helps people harness their inner resources to improve their physical, emotional and mental well-being. Hypnosis is simply a state of deep mental relaxation with focused awareness. You remain alert and in control at all times. What you will experience is similar to daydreaming or the focusing that occurs when you are engrossed in a good book or movie. In this state you are very attentive and responsive to new ideas and positive possibilities.
---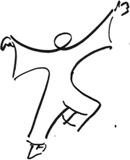 Tai Chi / Qigong Classes
Held in Ojai, CA Laurie offers classes in both the standard 24 Tai Chi Chuan short form as well as the Yang style long form. Qigong exercises are part of each class warm-up.
---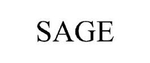 As director of the SAGE program she has led hundreds of personal growth groups for elders, and compiled Creative Aging, a practical manual to support others in facilitating their own groups. Laurie is available as a speaker, workshop leader or consultant.
---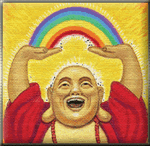 Laurie is excited about her upcoming LAUGHING BUDDHA CAMP. Instead of a zafu, why not a whoopee cushion? In our all-too-serious quest for enlightenment we often overlook the heritage of the Buddha's delight. Laurie has come up with a unique blend of meditation and mirth, the zany with the profound. The healing power of levity and laughter may be waiting in your future!